La Vérité Concernant les Escargots
.
.
.
.



.
.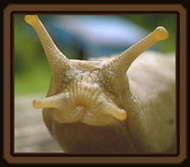 .
. . . . . . . . . . . . . . . . . . .
.
.
I'm not sure how or exactly when it happened,
but over the years while communicating with adoptive parents, some unofficial
assumptions have emerged about our Escargots. If they fit with what you are doing
with les Escargots, maybe you'll want to use them. If not, pas de problème.
.
But I thought you should know what I have discovered.
.
Often students ask where their Escargot has come from and want to know the
pre-adoption history of their particular Escargot. Here are some things we've found.
.
. . . . . .
.
Generally, les Escargots come with considerable emotional baggage; pas de surprise...
After escaping the grips of les mauvais chefs de cuisine, le mauvais fermier et les autres,
they show up at the doorstep of Le Grand Escargot. Often we don't know how they
got there; even they don't know how they got there. Sometimes they come alone; other
times they arrive in big groups. All we know is that they are desperate for new homes,
and chez Le Grand Escargot, they find safety and guidance until that can be arranged.
.
.
.
Here are some truths you should know:
.


.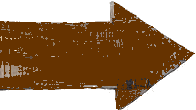 .